Skip Navigation
Website Accessibility
There has been A LOT going on in the past couple of weeks. The quilt show, Bernina training, and our Grand Opening all happened within 6 days. And the few weeks before that were spent prepping for these events.
When I need to wind down, I turn to hand-stitching. I have really been getting into this #slowstitchingmovement. I have a hard time just stitching a piece of fabric that doesn't have a functional purpose in the end, so I tend to make bags and embellish them this way. Perhaps, being able to stitch without purpose is next on the list of things for me to work on, but for now, I enjoy making the bags.

This bag is kzstevens' Modern Japanese Rice Pouch. I enjoy that the patchiness of it is built into the pattern. And I loved playing with a bit of sashiko on the burlap portion.
My love of slow stitching, and bag-making, means I'm super excited to introduce two guest instructors: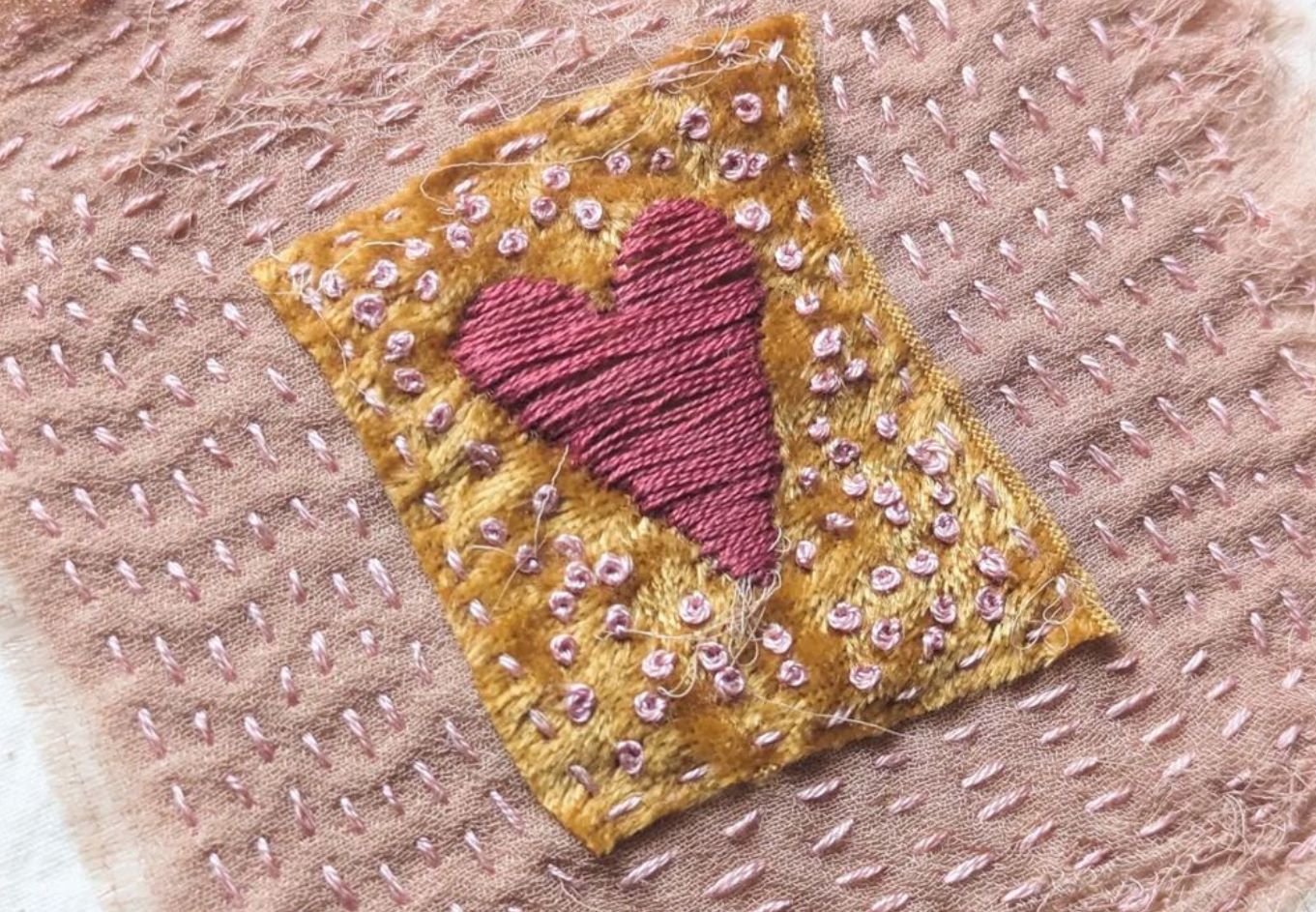 Megan of
Thread Spells
Introduction to Intuitive Stitch
Nov 25
I'm going to enjoy some down time, now that the chaos has died down and get some more slow stitching time in. I hope you'll join me!